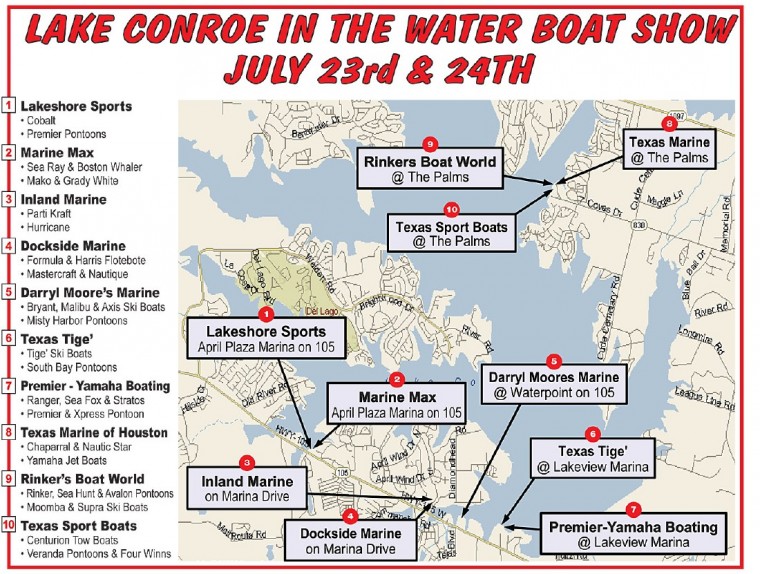 2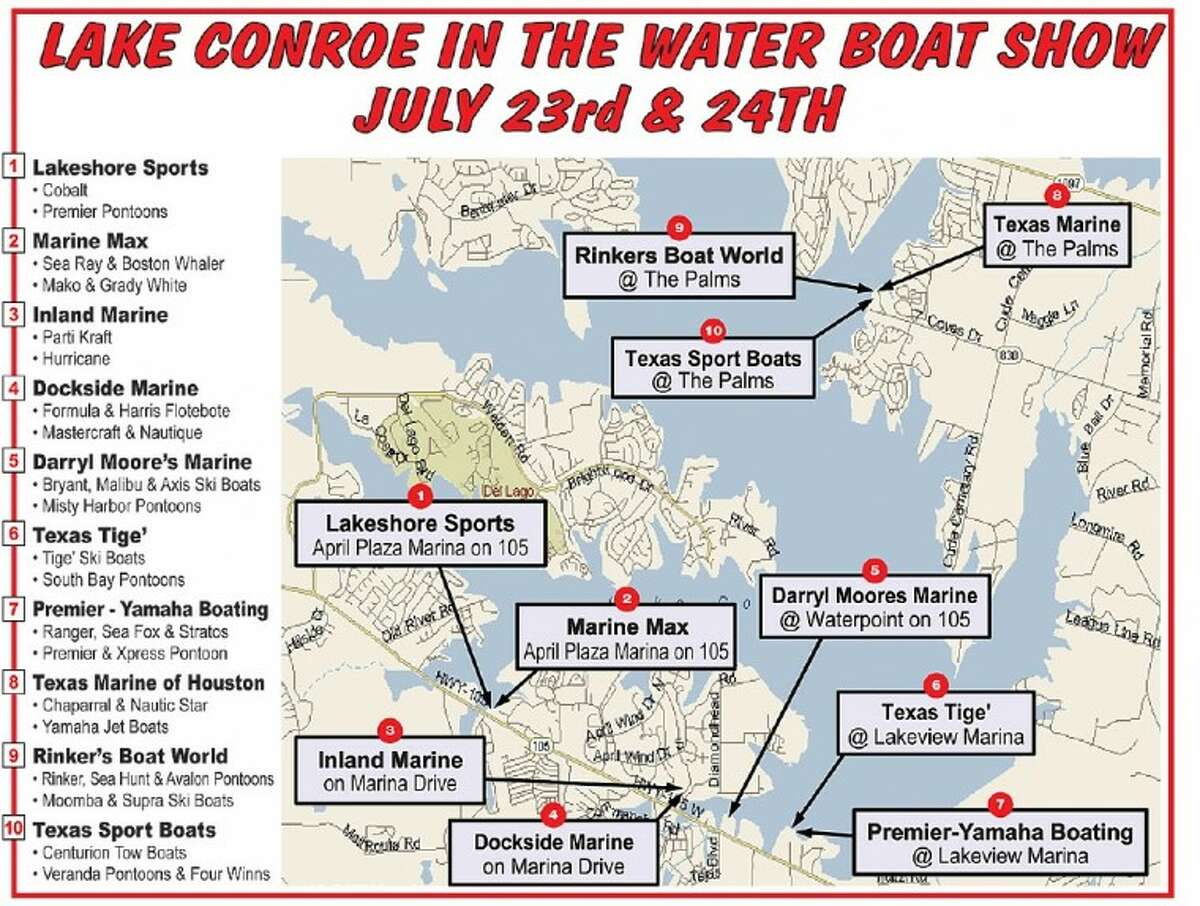 1of2Boat show set for Lake Conroe this weekend Show MoreShow Less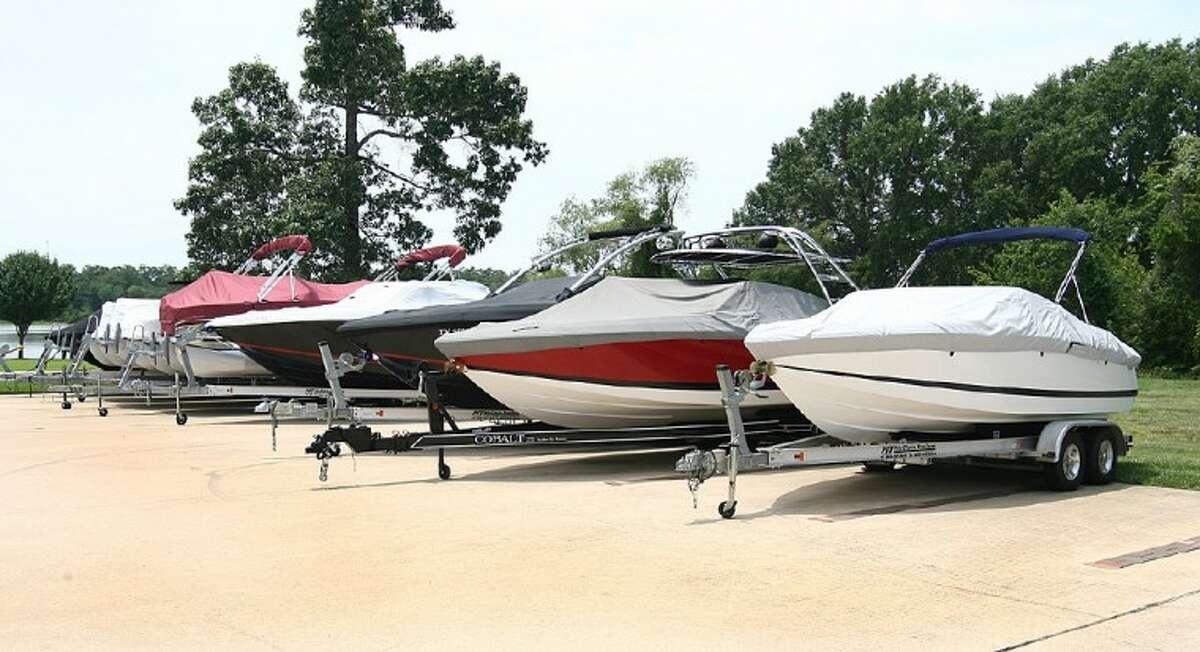 2of2
Many of the boats available for inspection at the boat show this weekend will be on trailers due to low water levels on Lake Conroe.
 Show MoreShow Less
LAKE CONROE – Lower-than-normal lake levels won't keep boating, fishing and skiing enthusiasts from having an opportunity to see, ride and operate the latest technology in recreational watercraft this weekend.
Ten Houston- and Conroe-area boat dealers are hosting the sixth annual in-the-water boat show this weekend at marinas around Lake Conroe. New and previously owned boats will be available for inspection on trailers, in showrooms and in boat slips ready for trial runs and demonstration rides.
"The low water level on Lake Conroe is going to limit the number of boats in slips," said Melanie Clement, manager of Lakeshore Sports and one of the organizers of the event. "But we'll have plenty of boats available for test drives."
Clement said boat dealers will have a variety of boats available on trailers that can quickly and easily be dropped in the lake for prospective buyers to test out.
"This is a great opportunity to do comparison shopping between competitive brands," Clement said.
The boat show is from 10 a.m. to 5 p.m. Saturday and from noon to 5 p.m. Sunday at marinas around Lake Conroe. Locations include April Plaza Marina, 17742 Texas 105; Lakeview Marina, 880 Beach Walk Blvd.; Waterpoint Marina, 15264 Texas 105; Inland Marina, 15525 Marina Drive in Montgomery; and The Palms Marina, 11880 Palms Marina Road in Willis.
"Prospective boat owners will see a lot of different options available to them," Clement said. "They could be on the water enjoying Lake Conroe by early afternoon."